Pair of MCM Style Round Glass Double Candle Holders Candelabras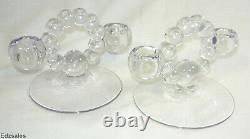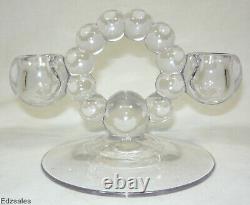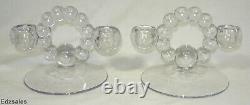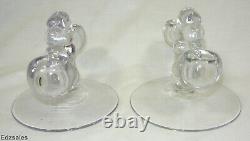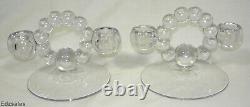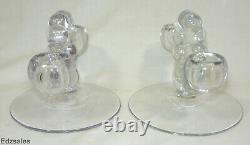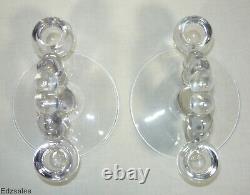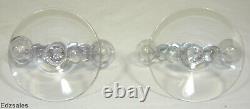 These used glass candleholders show some wear from use. Each candleholder appears to have one line or seam along the middle of the candleholder made during the pressing of the glass. The candleholders are not marked. Each candle holder measures approximately 5 1/8 inches in diameter across the base.
To avoid missing details in writing, plenty of photos are included so purchaser's can verify items themselves. I want happy customers and I try my best to keep purchasers informed and satisfied. Over time I developed these clear terms to answer questions up front and avoid confusion. Color in photos may not exactly match physical item due to image rendering differences.
Listing title is for search assistance only, written item description and terms of sale take precedence over photos and titles. Purchasing constitutes full agreement and acceptance of all terms and listing contents. Once again, thanks to everyone for your continued strong interest in these sales.