Grey Wood Vintage Candle Holder (Set of 2)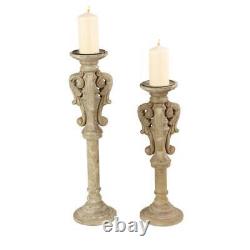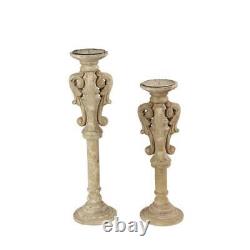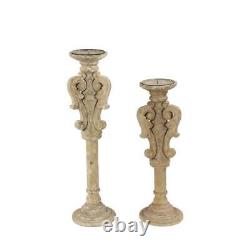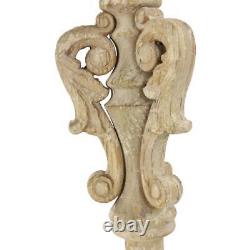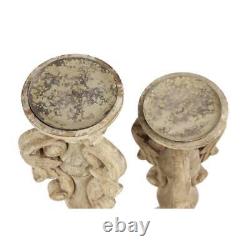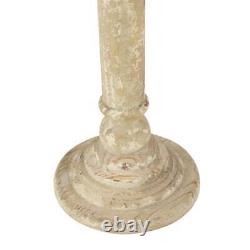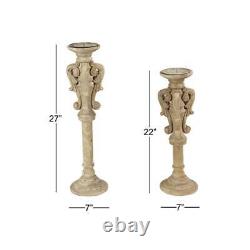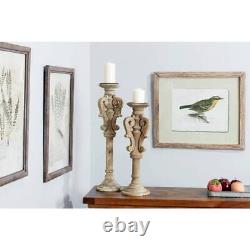 These exquisitely captivating wood pillar candle holders are stunning decorative pieces for rustic and vintage-themed living rooms, fireplaces, dining areas, and bedrooms. Delight your guests and make any occasion extra special by adding a lighted or flameless candle to this candle holder centerpiece.
Made with a sturdy base, it is perfect for creating an elegant atmosphere at your table top or mantel. This item is suitable for indoor use. This item comes as a set of 2. These vintage pillar candle holders can hold one pillar candle each.
The vintage design of this home decor brings a sense of the past to your home Large candleholders carved from Chinese fir wood with MDF and round iron candle plates with small spikes to secure pillar candles Antique style carved candle holders with ornate acanthus shapes and carved tops and bases These wood candle holder features metal candle plate spikes hold candles in place This set of 2 wooden candlesticks measure 7"L x 7"W x 27"H and 7"L x 7"W x 22"H and collectively weigh 6.6 lbs This vintage tall candle holder showcases a winged-scroll wood carving design and a round metal candle plate with a spike feature at the center Wood is intricately carved and iron plate is attached to the base for a remarkable candle holder design Wipe clean with a dry cloth Wipe clean with a dry cloth.