FIRE & LIGHT Recycled Art Glass Cobalt Blue Candle Holders Signed Set of 3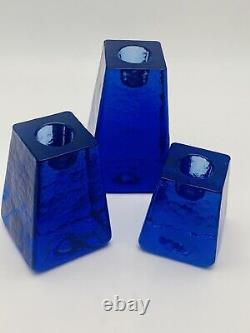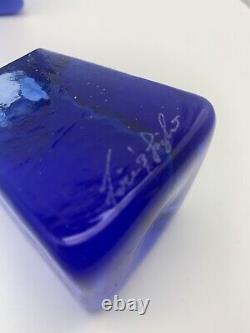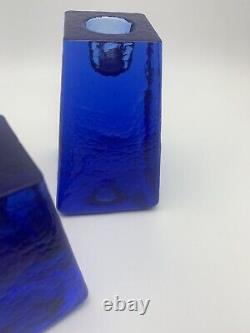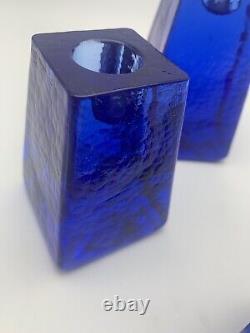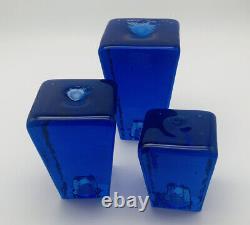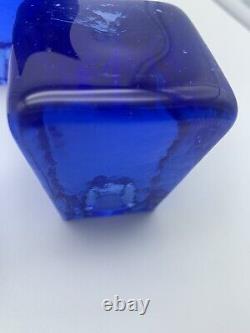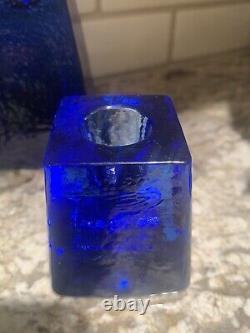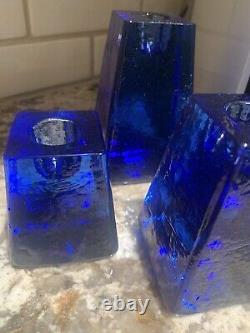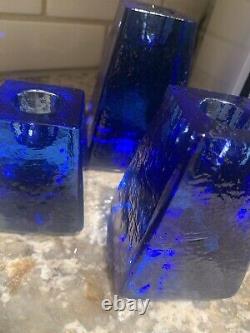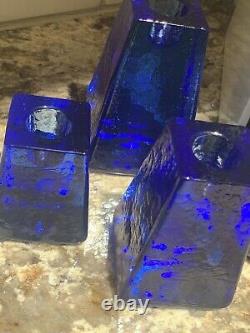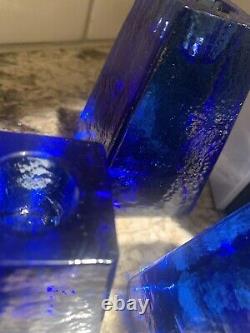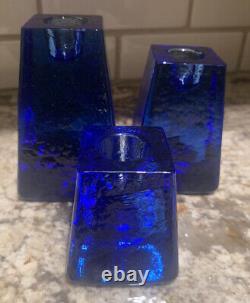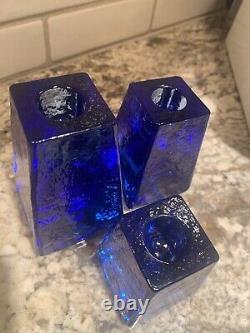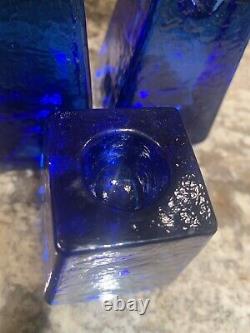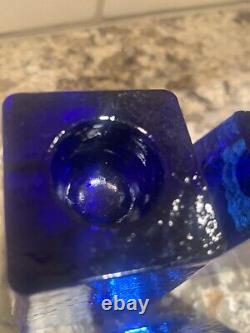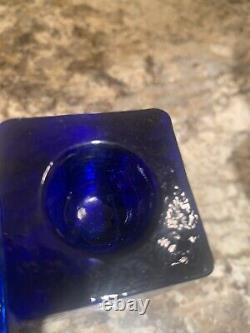 Set of three Fire & Light recycled art glass cobalt blue candle holders. Handmade in California, each piece is unique and signed by the artist. The contemporary style and decorative features make them suitable for any occasion, whether you're using mini candles or taper/dinner candles.
Crafted using blown glass production technique, these candle holders are not just functional but also environmentally friendly. The production style and finish of recycled glass add to their charm, while the etched backstamp near the bottom of each piece confirms their authenticity. Perfect as a gift for someone special or as an addition to your own collection, these candle holders are a timeless treasure.