Fenton Vaseline Opalescent Hobnail Art Glass Topaz Candle Holders Older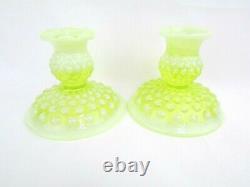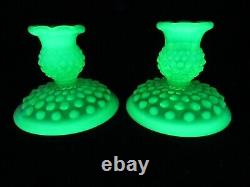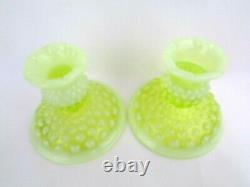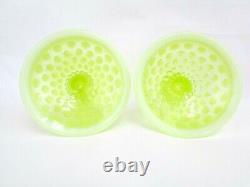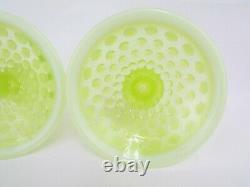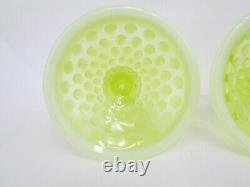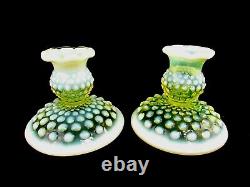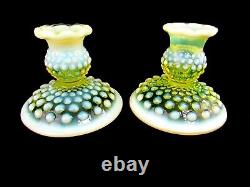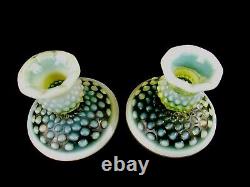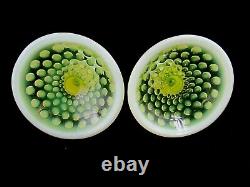 FENTON VASELINE OPALESCENT HOBNAIL ART GLASS TOPAZ CANDLE HOLDERS OLDER. Condition: Very nice no issues, no chips, cracks, stains, cloudiness, or repairs. Measurements: These are about 3 1/2 inches tall, the top diameter is 2 inches, the base diameter is 4 1/2 inches. Company Marks: These are older so they were manufactured before company logos. Special Notes: These were made for tapered candles only.
Thank you for your consideration.