Bath and Body Works Light Up Snowflake Candle Holder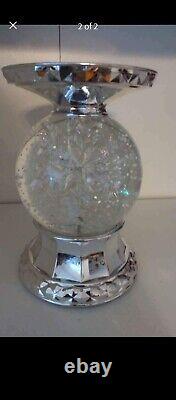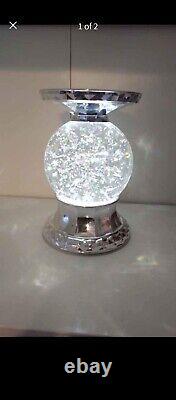 Add a touch of elegance to your room with this exquisite candle holder from Bath & Body Works. The stunning gold pineapple theme and multicolor glass and plastic material will brighten up any living space. The candle holder is designed to hold flameless or LED candles, pillar candles, and 3-wick candles, making it versatile and perfect for any occasion. It is suitable for use in the bedroom, living room, or even outdoors.
This limited edition, battery-operated candle holder also features a glow-in-the-dark effect and is a perfect decorative accessory for any modern or contemporary style. Get yours today and enhance the ambiance of your living space.