Art Glass Leopard Cheetah Tortoise Shell Amber 2 Way Pedestal Candle Holders 10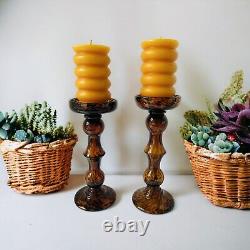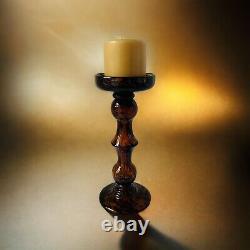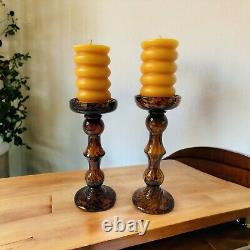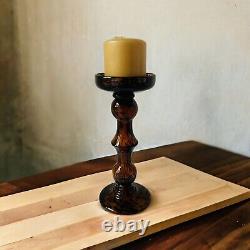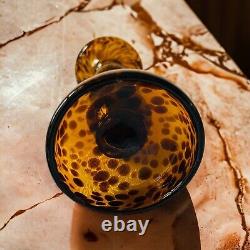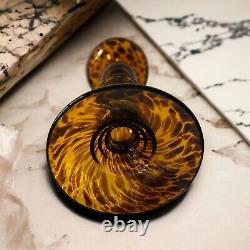 Add a touch of glamour to any room with this stunning Amber Art Glass Pedestal Candle Holder. This hand-blown piece features a unique tortoise shell pattern that gives it a mid-century modern style.
Measuring 10 inches in height and 4 inches in diameter, this candle holder is suitable for both pillar and taper/dinner candles. The reversible design and handmade construction make it a one-of-a-kind addition to any home. This late 20th-century piece is perfect for any room in the house, and the amber color adds a warm, inviting glow.
Don't miss the chance to own this beautiful piece of contemporary original art glass! If you have questions, please ask! I welcome interaction from my buyers.
If you would consider following me, I'd really appreciate it.